REAL ESTATE DEVELOPER AND ASSET MANAGER
Invescore Property LLC, a subsidiary of Invescore Group, started its business as a Property management service provider in 2017 and since has been expanding its operations to the entirety of Real Estate Asset Management.
Currently, we manage 3 office & commercial projects; 1 residential project in Ulaanbaatar, Mongolia.
SPECIALTY OPERATIONS OF INVESCORE PROPERTY
Along with running the core activity of the real estate sector which is Project development, we see the projects as a whole. We include supporting services and operations such as Facility Management, Property Management, and the development of Real-estate-based investment products. All these latter services & operations are strategically adopted to maintain the property`s market value in the long run.
Being involved in each step of the real estate project development process gives us the advantage of being in control of the overall profitability of the project. Besides, we are able to engineer the optimum area planning and price policy in order to maximize real estate investors' returns.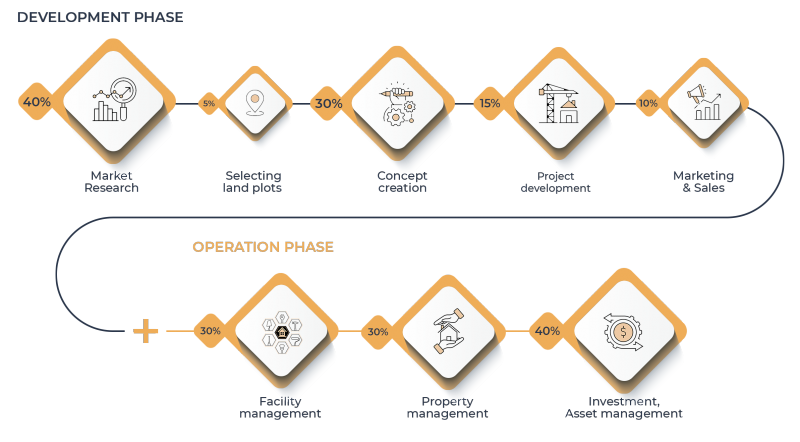 COMPANY SOCIAL RESPONSIBILITY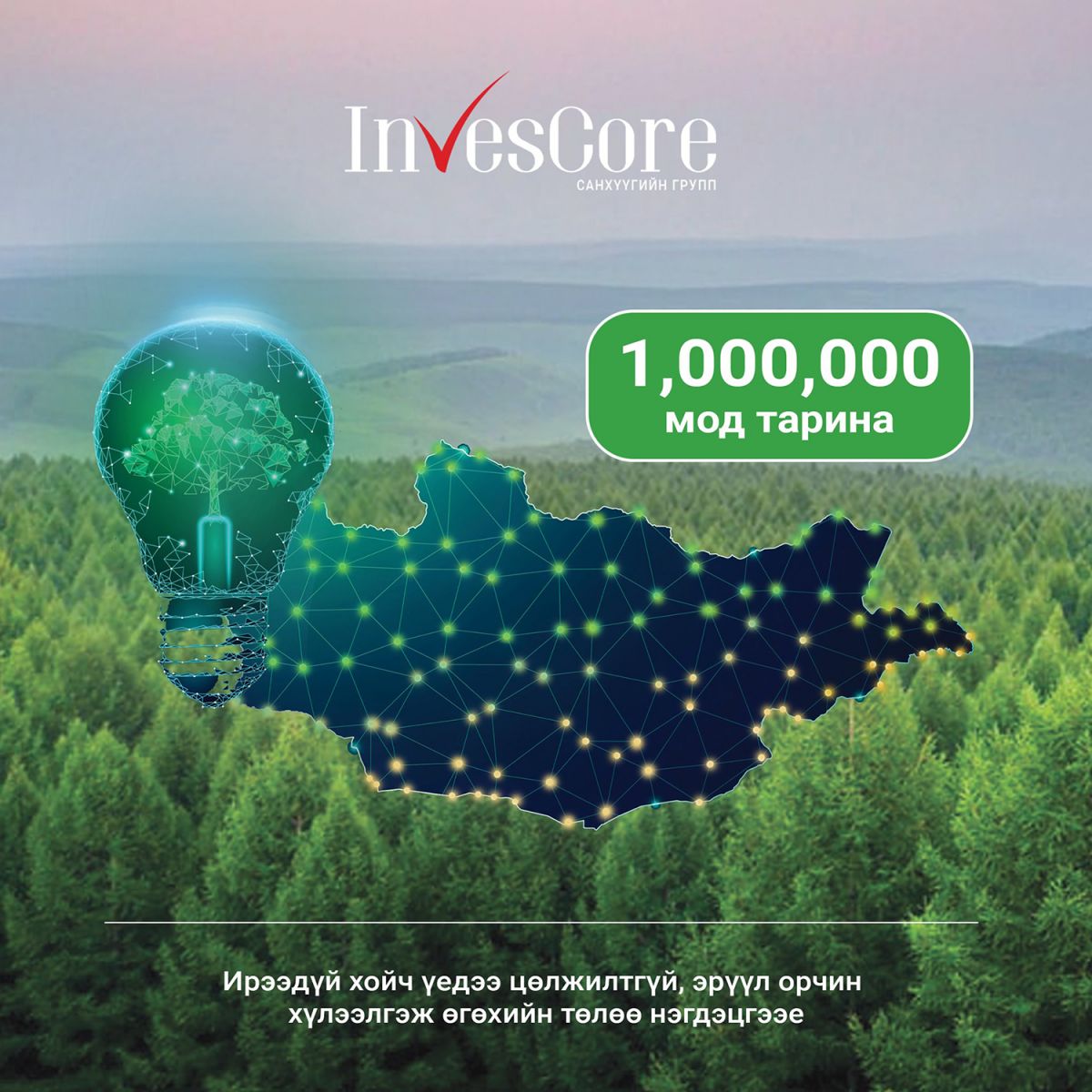 In 2021, the President of Mongolia issued a decree directing the Government to develop a comprehensive national program to combat climate change and desertification.
It is planned to plant one billion trees in three phases. The first phase or the preparatory phase will be taking place in 2021-2024, and the second or the intensification phase will be implemented in 2024-2026, while, the third or sustainable implementation phase is planned for 2027-2030.
Invescore Group has joined the initiative and is planning to plant 1,000,000 trees.