In 2022, Mongolia's economic growth reached 4.8%, surpassing the expectations of major agencies, which gave entrepreneurs and investors a great deal of comfort. Due to Mongolia's economic development and the growth of many business sectors, including the real estate industry, the number of foreign and domestic investors who wish to invest in the sector has increased.
"Invescore Property" LLC is a vertically-integrated real estate management company that develops, owns, and manages properties. At present, we focus on A and A-class offices, serviced apartments, and house villages located in Ulaanbaatar city. As a subsidiary of Invescore Financial Group, we have gained valuable insight into the current investment environment and the state of the Mongolian financial industry. We often incorporate the most effective business practices of the financial industry into the real estate business through the introduction of new and innovative real estate-based investment vehicles to the domestic market.
We will also answer common questions and doubts raised by investors and industry experts, as well as individuals and institutions interested in the real estate industry. Providing these insights enables our businesses to grow and enjoy long-term, mutually beneficial relationships.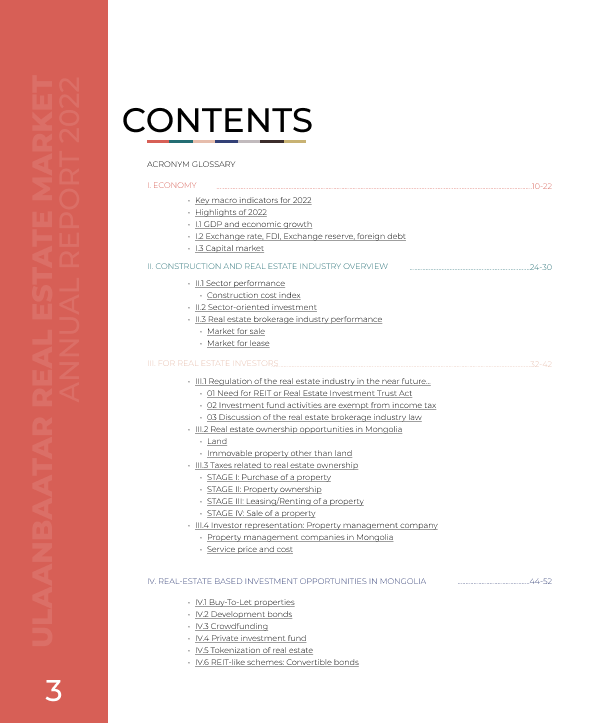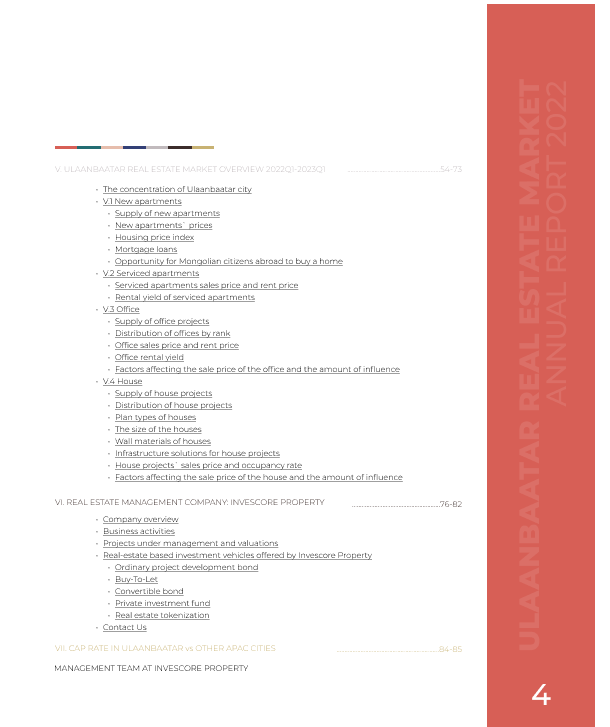 Click HERE to download the Report
Contact: 8805-6173, 8600-5859
E-Mail: info@invescoreproperty.mn